> Christmas Tree
Posted by
prox
, from Charlotte, on December 02, 2012 at 23:14 local (server) time
I finally put up my Christmas tree, today. Although I skipped last year, I usually setup my camera (or webcam) and do a time-lapse of the whole thing. Here it is:
I used my Canon 60D with manual focus and auto mode along with an intervalometer. I used MPlayer on GNU/Linux to combine the images into a video. The interval between shots is 15 seconds and I encoded the video at 24000/1001 (film) FPS.
Also, no Christmas tree is complete without some Star Trek ornaments. I've got the USS Reliant and USS Enterprise (NCC-1701-D from an alternate universe):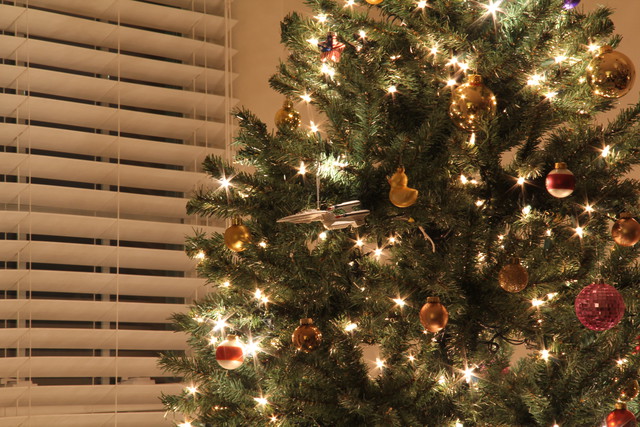 Also, I had to replace 30+ bulbs, today: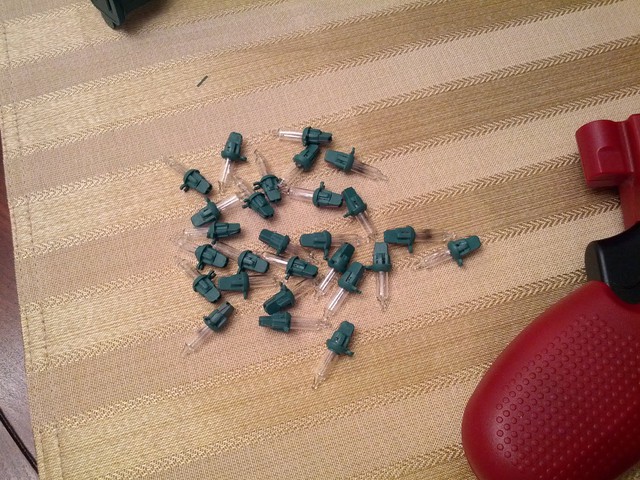 I suppose next year I'll have to get a new tree. Hopefully, the LED trees won't be so blue and I'll be able to pick up one of those.
> Add Comment
New comments are currently disabled for this entry.