Posted by
prox
, from Charlotte, on September 08, 2012 at 14:58 local (server) time
The DNC in Charlotte has finally come and gone. It was fairly anticlimatic.
If you're outside the United States or have been hiding under a rock for the last few weeks, the RNC was held in Tampa, FL during August 27-30, 2012 and the DNC was held in Charlotte, NC during September 4-6, 2012. Other than having to avoid uptown completely for a week, it really didn't impact me, at all. Actually, my commute was faster, for some reason. I'm guessing lots of folks avoided commuting altogether or got the week off (ahem.. Wells Fargo).
The Obama family apparently stayed in the Ballantyne Hotel, which is just down the road from me in the southern perimiter of Charlotte. As a result, some of the roads in the area were closed, including Ballantyne Commons Parkway: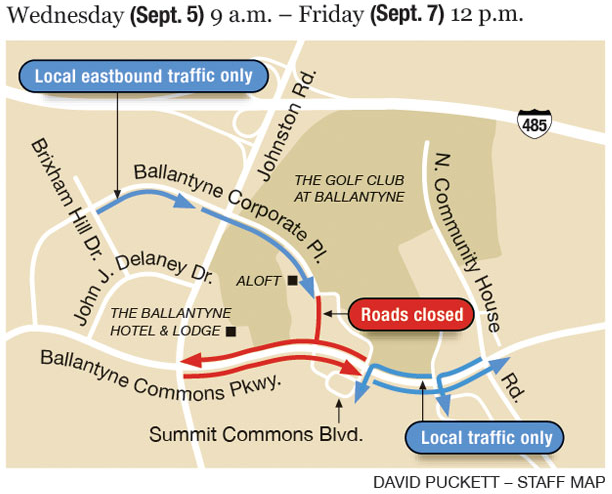 The above image is from the an article in the Charlotte Observer.
Here's a photo of Ballantyne Commons Parkway at Johnston Rd: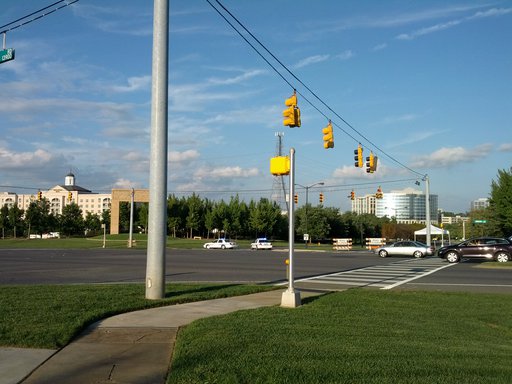 Here's a shot of the barricade consisting of dump trucks at the south entrance to the Ballantyne Hotel and Ballantyne Commons Parkway facing west: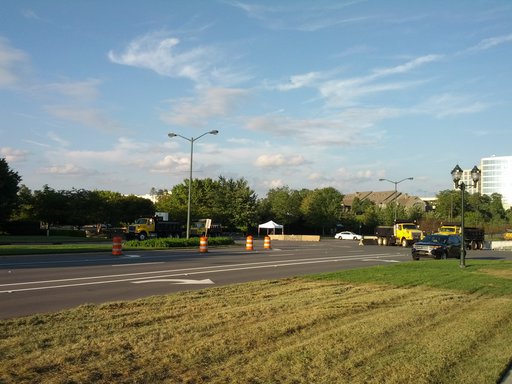 I suppose folks who took Community House Road to Ballantyne Commons Parkway during their daily commute may have suffered from some delays. I was lucky enough to not even have to traverse Johnston Road to exit Ballantyne!
There is some leftover infrastructure still in the uptown area from the DNC. Today, I saw a temporary cellular tower in the vicinity of Stonewall and Brevard. I didn't bother checking what carriers it provided: